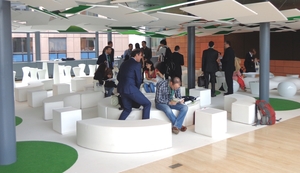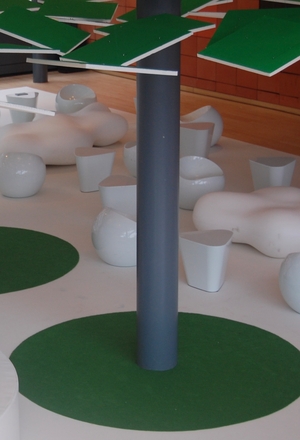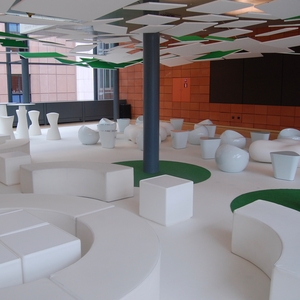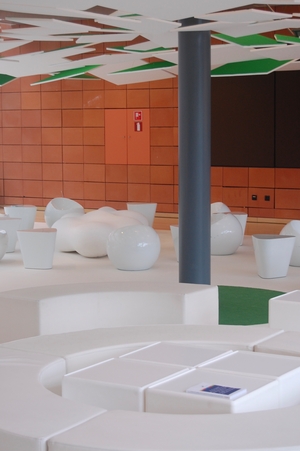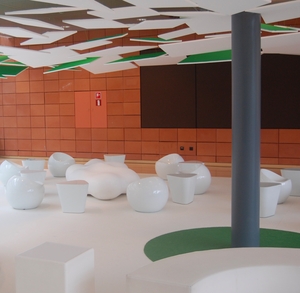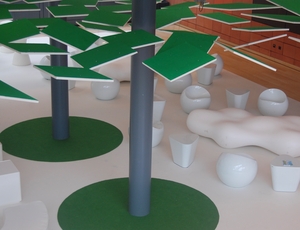 Open Days
The space was to serve as a meeting place for members of the European Committee of the Regions. Once a year, during the European Week of Regions and Cities, the Committee of the Regions welcomes thousands of members to its building in Brussels to participate in a programme of workshops, debates, exhibitions and networking events on regional and local development.
The 'Open Days' programme here is organised around the central theme of 'Growing together - where people and ideas meet'.
The panels attached to the ceiling depict a patchwork of regions, cities and peoples. They also depict the foliage of trees. This represents the theme 'Growing together...'.